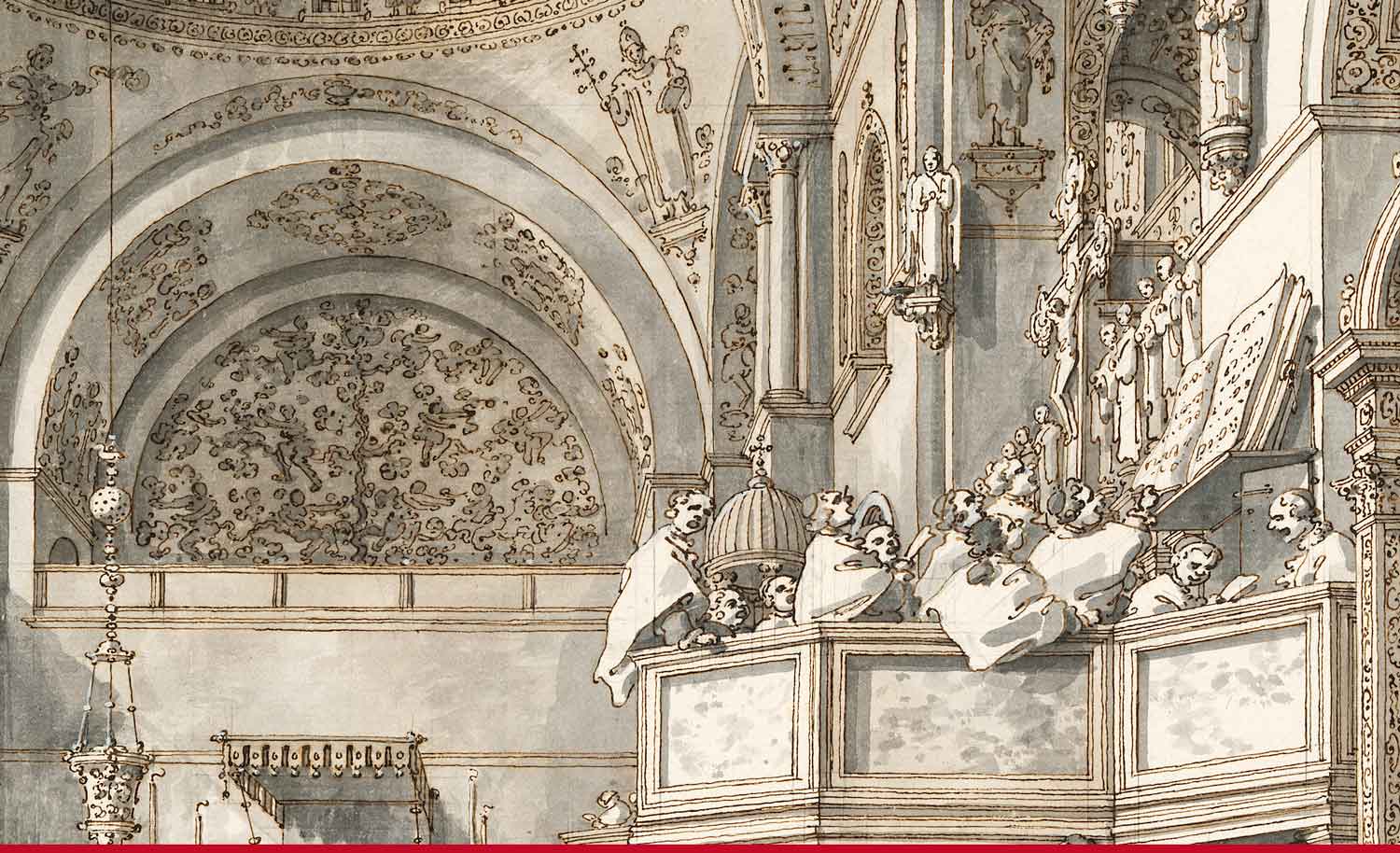 Image: © Kunsthalle Hamburg
The CANTORIA project explores the interrelation between music and sacred architecture in the early modern period from an interdisciplinary point of view. The project is based at the Institute of Art History and Musicology (IKM) of the Johannes Gutenberg University Mainz and is directed by Prof. Dr. Klaus Pietschmann as part of his Gutenberg Research College Fellowship.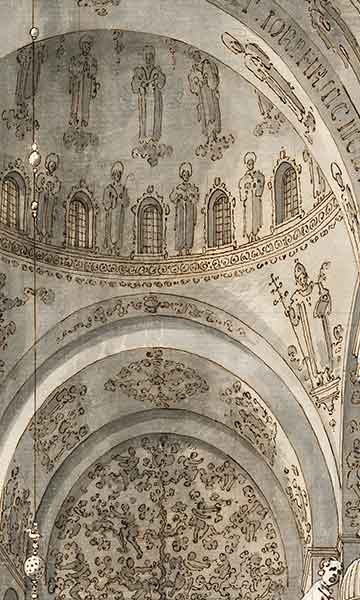 Image: © Kunsthalle Hamburg
OBJECTIVES
The CANTORIA project focuses on the complex interrelation of music and sacred space which has so far only been investigated separately by a variety of disciplines and will concentrate on the musicians' pulpits, organ lofts and other musical spaces in the early modern period. The scope equally extends to musicology, history of art and architecture as well as liturgy and church history. In a series of inter- or transdisciplinary workshops and international conferences, scholars from these fields will be brought together to discuss the outlined range of phenomena from late antiquity to the early modern period in various facets.
The leading questions are:
In what sense did the awarding authorities consider musical issues in designing and constructing new church buildings? What role did architecture theorists assign to acoustics and musical performance practice? How did composers and performers react to the architectural and acoustic situation in sacred spaces? In short: How was the relationship between church music and church architecture?
TOPIC OUTLINE
The compositional developments between the late Middle Ages and the early modern period were accompanied by a multifaceted change of requirements to musical performance practice, which correlated with the rite and mass piety and enduringly affected the experience of liturgy and music. The most distinctive impact of this progress is epitomised by the installation of singer balconies and organ galleries on which top-class music ensembles and organists often performed and which served as stages for musical excellence. The permanent display of music advanced to become a core segment of sacred architecture while the potential of these spaces to promote identification becomes evident in numerous graffiti, as the singer pulpit in the Vatican Cappella Sistina exemplifies.
Luca della Robbia's and Donatello's cantorie for the Florentine cathedral or Jacopo Sansovino's pergoli in the Venetian St Mark's Basilica are prominent examples of the high artistic value, which already was ascribed to singer pulpits in the Renaissance period. Beginning in 15th century Italy, the polychoral musical performance practice became a European phenomenon in the 17th and 18th centuries and required the modification of venerable churches and the integration of music spaces in new sacred buildings.
THE CANTORIA project focuses on the interaction between musical and liturgical practice and sacred architecture from late antiquity to early modern times.
Director: Prof. Dr. Klaus Pietschmann
Postdoc Research Fellow: Dr. Tobias C. Weißmann
Student Assistant: Kim-Carolin Mahling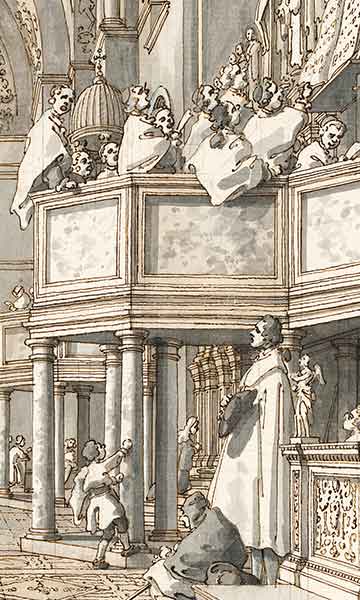 Image: © Kunsthalle Hamburg